Why Book With Us?
---

Jennifer created Neverland & Main Travel with two goals in mind. First, she wanted her clients to ex-perience the magic and wonder her family has cherished over the years on family vacations. Secondly, she wanted her client to have a seamless vacation experience. Planning any sort of travel can be overwhelming when certain destinations require an extensive amount of research and planning. Her goal became clear as she began this evolving journey as a professional Travel Advisor in 2014: She wanted to execute all the planning so that her clients only needed to pay and pack!
Our team began this brand planning only Disney destination vacations (and the Walt Disney product will always be our true love), but after several years, it became evident that we had earned the trust of our clients. It was time to grow alongside our clients' families. This led to our portfolio expansion, which allows us to travel with and service our clients through every stage of life—from destination weddings & honeymoons, to relaxing babymoon getaways, to the magic of Disney with children, to family cruising, graduation trips, generational vacations, and retirement traveling. Our hope is that we are not a one brand, one-off service for our clients, but that they will travel with us through every stage of life and become part our travel familyfor generations to come.
Authorized Disney Vacation Planner Agency
Our travel agency's knowledge of Disney products has earned us the distinction of being named an Authorized Disney Vacation Planner. We were given this special designation by Disney as a result of our agency's ongoing focus and commitment to planning customized, magical trips to the Disney Parks, Disney Cruise Line® and other Disney vacation destinations worldwide.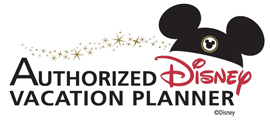 ---
Why Use a Travel Agent?
We often get asked what the benefits are for using a Travel Advisor...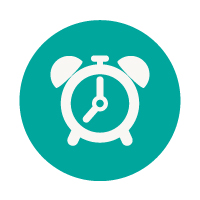 WE SAVE YOU TIME!
We get paid through the supplier, so there's no reason to charge YOU a fee as long as you book a full package with us! We get paid directly through our suppliers, so you never pay us for our services when booking a vacation package on property. We only ask that if you are happy with our services, you tell your friends and family through a referral!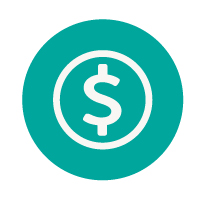 WE CAN SAVE YOU MONEY!
We serve people with a variety of needs. We understand that while our prices may not always compete with discount internet sites, you WILL receive tailored planning and professionalism with each package, no matter your budget, using the most current promotions available that align with your values and interests.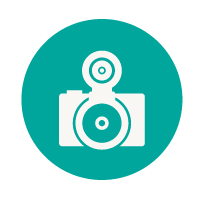 WE KNOW TRAVEL!
Not just anyone can plan a Disney destination vacation. From character locations to the latest resort refurbishments, we know our stuff! Let us take our knowledge of the Disney brand and use it to create a customized vacation for you! Whether we are serving school groups, newlyweds, honeymooners, grandparents, spring breakers, or families, we execute vacation planning with age, interest, and budgets in mind.
Our team has traveled extensively and is trained in the destinations they plan and suppliers they choose. Our clients recognize the difference in travel advice given on social media from hobbyists versus customized travel offered by Neverland & Main professionals.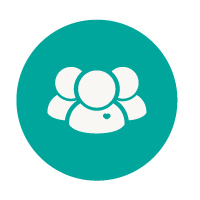 WE ARE HERE FOR YOU!
When you book your vacation with Neverland & Main Travel, you are free to use the agent of your choice (based on availability) from the beginning phases of quoting to end of your travel experience. This means you have the same professional answering your calls and emails (during business hours) throughout the planning process, as well as a LIVE point of contact 24 hours a day, 7 days a week while you are on vacation.