Meet The Owner
---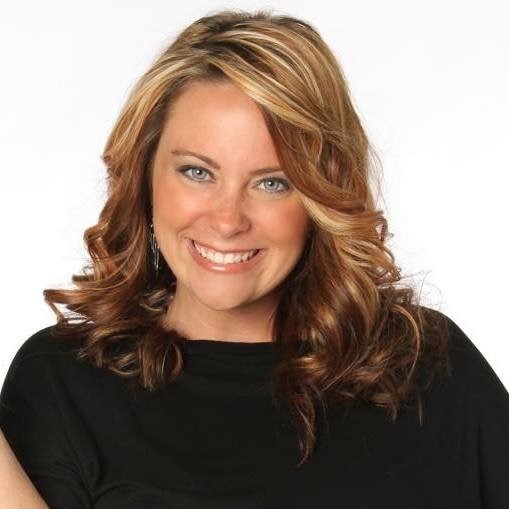 Jennifer Kellum, Owner/Agent
Jennifer, owner of Neverland & Main Travel, resides in Jacksonville, North Carolina with her husband, Jason and two boys, Mason and Jackson. She grew up in a military family but did not move or travel much as a child as was custom in most military households. This fueled her desire to travel with her children. She attended the University of North Carolina - Wilmington where she earned her Bachelor of Arts degree in Middle Grades Education with a concentration in English Language Arts, Mathematics and Academically Gifted Children. After several years of teaching, Jennifer decided to stay at home with her children while teaching the occasional continuing education course at the local community college and taking online classes towards a master's degree.
While living on one income, the Kellum family learned to travel on a budget and perfected the art of traveling with babies and toddlers with each new trip. Jennifer began blogging about traveling with children while constantly researching the best travel deals. In 2014, she took a giant leap of faith and applied to be a travel advisor. Her client base grew exponentially after her satisfied families returned and raved about their vacations. When using a free service like Neverland & Main Travel, referrals are the most generous form of appreciation.
In 2017, Jennifer announced the birth of her own agency, Neverland & Main Travel, which was derived from her passion for travel and her desire to create a seamless travel experience. Her goal has always been quality over quantity, so it is Jennifer's desire to remain a small, but successful agency who is knowledgeable and experienced in the destinations we sell and suppliers we add to our portfolio.
"When you believe in a thing, believe in it all the way, implicitly and unquestionable."
-Walt Disney

Jennifer has extensive knowledge with Disney destinations and has personal experience with Walt Disney World Resort, Disneyland Resort, Aulani, a Disney Resort & Spa in Hawaii, Adventures by Disney, Disney's Hilton Head Island Resort, Disney Cruise Line and has participated in several run-Disney events. In 2019, just a short time after opening the agency, Disney Destinations invited Neverland & Main travel to become part of the Disney EarMarked Program, allowing the team to leverage the designation of being an Authorized Disney Vacation Planner, a distinction reserved for high-performing agencies who have met criteria set forth by the Walt Disney Travel Company.
Additionally, Jennifer and her team have built strong relationships with Universal Parks & Resorts, Royal Caribbean Cruise Line, Sandals & Beaches Resorts, and other Tour Operators and Suppliers across the country and worldwide. Jennifer is continuously adding to the agencies growing portfolio based on her bucket list of destinations to visit and things she wishes to experience. She believes that the greatest form of research is that of personal experience. Jennifer has recently spent time in:
AFRICA - after doing mission work with Compassion International in Uganda and Kenya, Jennifer spent several days on safari in the Masai Mara while researching luxury tented camps. It is now a bucket list item that she return during the Great Migration as the animals traverse the mighty plains of East Africa, as well as explore the beaches of Zanzibar.

EUROPE -Jennifer has experience in the United Kingdom, Switzerland, Netherlands, Sweden, Denmark, Finland, Estonia, and Russia in 2019 alone-whether briefly passing through, spending time in port, or exploring more extensively. She has plans booked to visit Italy, Turkey, Greece, very soon and hopes to one day check off her bucket list of watching the Northern Lights from small glass igloos in the Laplands!

CARIBBEAN & MEXICO - Whether she visited by cruise ship or stayed in an all-inclusive resort, Jennifer has recently visited The Bahamas, Bermuda, Jamaica, Mexico, St. Kitts, St. Lucia, British Virgin Islands, Puerto Rico, as well as private islands owned by several cruise lines. She has been awarded trips to Turks & Caicos or Barbados and plans to return to Mexico this winter with her family.

UNITED STATES & CANADA - Jennifer loves exploring the US and has spent time on the east coast, west coast, and everywhere in between! On her bucket list is hiking through Zion National Park and kayaking on Lake Louise in Banff, Canada.

"I haven't been everywhere, but it's on my list."
-Susan Sontag
Jennifer is committed to hiring a diverse team of advisors and researchers who can provide firsthand knowledge and experience of what it is like to travel solo, as couples, in groups, with infants, toddlers, teens, and grandchildren, as well as families traveling with special needs. We have agents who also work in healthcare and education, as well as military spouses who understand the stress of de-ployments, PCS moves, and the value of exploring where region of the world where they have been stationed.
It is Jennifer's goal, that once you travel with Neverland & Main Travel, you become a member of our travel Ohana and allow us the opportunity to grow with your family as your vacations evolve over time.
"And at the end of the day, your feet should be dirty, your hair messy and your eyes sparkling."
-Shanti